Amcan Electrical Services Inc - Electrician in Ottawa
Hiring the Right Electrician is Important
Hiring an electrician is a decision that you cannot overlook. While there are many electricians out there, not all of them are certified, licensed, and have the years of experience to get the job done like AMCAN Electrical Services. You also need to find an electrician that you can trust will get the job done without cutting corners and provide their electrical services at a price point that fits within your budget. You get this and more when your hire a professional electrician like us!
I

f you are in need of some electrical work, this is one area where you should call a professional to do the work. Working with electricity can be hazardous if you don't know what you are doing and can cause damage and personal injury.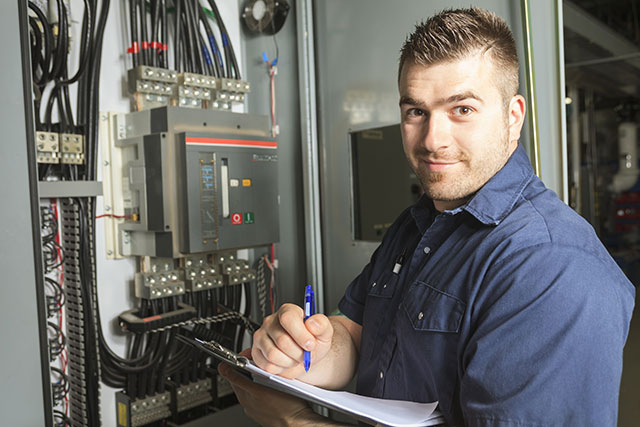 Amcan Electrical Services Inc is a licensed electrical contractor specializing in residential and commercial applications. Our dedicated team of industry certified electricians are experienced in the repair and installation of electrical systems. Our team can perform a variety of electrical related repairs and additions to your existing electrical system or create a new system for a new construction project.
Amcan Electrical Services Inc is dedicated to providing our customers with the latest in electrical trends and technology at reasonable rates. We offer exceptional value and professional service and ensure sure that all electrical repairs and installation comply with the most recent safety code guidelines.

We are available to answer all your electrical questions, call Amcan Electrical Services Inc and speak to one of our experienced electrical specialists. AMCAN Electrical Services has developed a reputation as the go-to option for customers seeking an Electrician because of our dedication to providing only the best customer service.
Our Electrician Services
If you have electrical needs, we have you covered. Our experienced team of electricians has the skills and experience to help you with all of your electrical wiring and repair needs. We offer the following services:
Repairs
Upgrades
Code Compliances
Fuse/Breaker Panel Replacement
Appliance Circuits
Service Panel Maintenance & Upgrades
HVAC wiring
Pool & Spa Wiring
Security Lighting
Computer Wiring
Home Safety Inspections
Aluminum Wiring Made Safe
Knob And Tube Replacement
Phone And Data Cabling
Why Choose AMCAN Electrical Services?
There are many reasons why our customers in the area choose us when they need electrical work completed on their home or business. Our customers choose us because:
We are a fully licensed electrical contractor
Your safety is our primary concern
We serve both residential and commercial customers
Our professionals are industry certified
We offer great value at reasonable rates
We always put our customers' needs first
Authorized Contractor ECRA/ESA#7000865.
If you are in search for dependable Electrician in Ottawa, then Amcan Electrical Services Inc is here to help, contact us today! Go to amcanelectric.com for more information about our electrician services.